Administrator
Into the Nexas...
04-12-2012
G@MeF@Ce
Administrator
"Into the Nexas" is the working title for the introduction of "Nexas"
the main character for Future Bloodlines.
Calvin624, mr_wiggles, and I ... along with help from a few others had progressed this XAS title beyond our own beliefs!
Customized tools, new scripts, original music and graphics including a collection of "future" resources for RMXP. After having to migrate this beast of a project from XAS v3.7f, then v3.82, then 3.91 we finally decided to pause and wait for XAS4 once that was announced. It has been some time since Moghunter last gave us a sneak peek at the amazing video.
I'm still X-cited for XAS4 and the Future Bloodlines Project awaits to take advantage and showcase all of the new features with a future style. It's a good thing I have so many projects to play with.
Which brings us to this project I take pride in making and sharing with all of you. <3
For those who stay-up-to-date with http://www.atelier-rgss.com and http://xasabs.wordpress.com there once was a small demo that Moghunter made called 'Fantastic Journey' ~ it was an XAS vertical shooter using a few tools and advance eventing for the enemies and enemy fire. Shortly after Calvin then made a demo called
'Kick ass aliens from Outer Space' using future resources to give it a space shooting look. Time goes by and as I'm organizing tons of my messy data, I come across Calvin's old project for some new inspiration. (which explains why I've been MIA for a few days)
I got in the zone and started developing an XAS horizontal shooter which also using the RPG elements of quest and characters.
I sent out the alpha demo to a few members, our community testers, friends, family, and made adjustments to all of the feedback.
Lot's of great ideas were given that created more work for me, but hey it's a great idea! gotta make it happen :~P
So many scripts were re-worked for the new gameplay mechanics, and quest control, so many new graphics ~ especially for the greatest HUD I had ever made, new sprites and more...
I will upload solid (but not final) versions of the demo as I progress and hope that each and every one of you can be involved through adding to the experience.
from play and feed back to adding voice overs for character,
concept ideas music graphics script touches you name it...
as I said I'm already so very proud of what I have accomplished,
it would be a treat for me to add more names to the credits.
---
I will continue to edit and update the original post
screen shots:
temp_title: 70% complete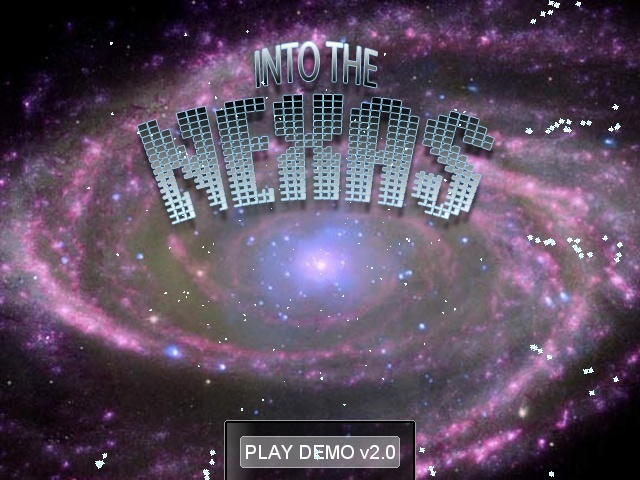 action_stage: HUD 70% complete
~ I'll be certain to have some sort of instruction book on the site,
cuz it's complex in a good way and more reason to visit
OK! see you in the near future... until next time ^,^
developing demo versions
ITN v1.0 (alpha)
ITN v2.0 (beta)
new download link
21MB https://dl.dropboxusercontent.com/u/89489316/Into%20the%20Nexas.exe