Register:
Administrator
Administrator
#1
ABUSE [1995]
15/1/2013, 4:58 am
G@MeF@Ce
Administrator
What's up Retro-Gamerz!?
Time to set that time machine back before there was anything such as fast internet, computers with processors slower than today's crappiest phone, less ram memory than any usb drive, and little hard drive space that would make a CD laugh out loud.
Sounds like torture right?
Well thanks to 'Crack Dot Com' (a computer game development company, closed 1998), these dino-computers of ours got turned into fun-boxes with their very first game 'Abuse.'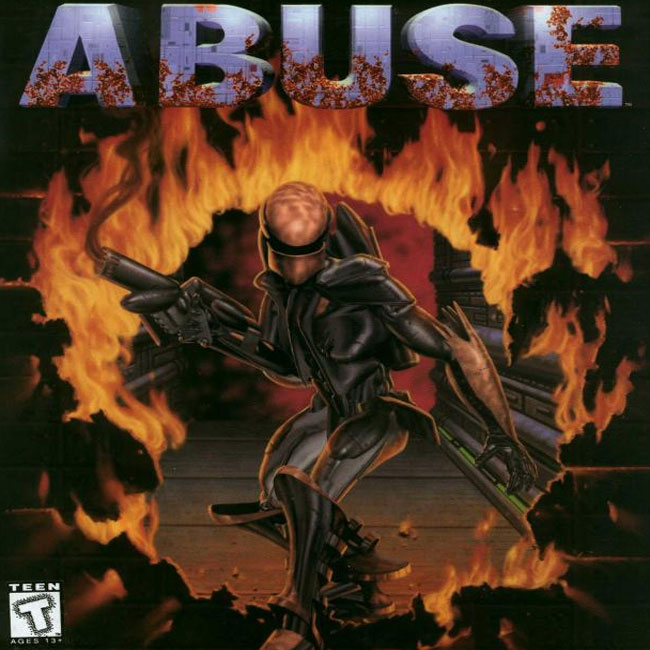 'Abuse' is a side-scrolling shoot 'em up game which takes advantage of both mouse and keyboard, sold over 80,000 copies worldwide! It became so popular that it had demand to be ported over to a wide variety of platforms including DOS, Win32, Mac OS, AIX, SGI Irix, Amiga, and Linux.
Though retro and abandoned, the programming is clean and the gameplay is smooth and quick to respond +
Graphics are low res, but the style concept is there...
The story? You play as some predator-masked looking alien blasting his way out of a prison in which inmates are the test subjects. An experiment goes wrong and a deadly plaque called 'Abuse' breaks out affecting every living being, except you, who appears to be immune.
This game has always been a favorite and hope to see someone bring the idea back to life
(sometimes I wonder about remaking this game with G.A.S. just for the heck of it :~P )
download_links:
Abandonia: Abuse 2.6MB
AcidPlay: Abuse 3.1MB
best for windows
Desura: Abuse 5.3MB
GAME_PLAY_VID