Register:
Administrator
Administrator
#1
Voxatron browser console
on 17/10/2014, 1:28 am
G@MeF@Ce
Administrator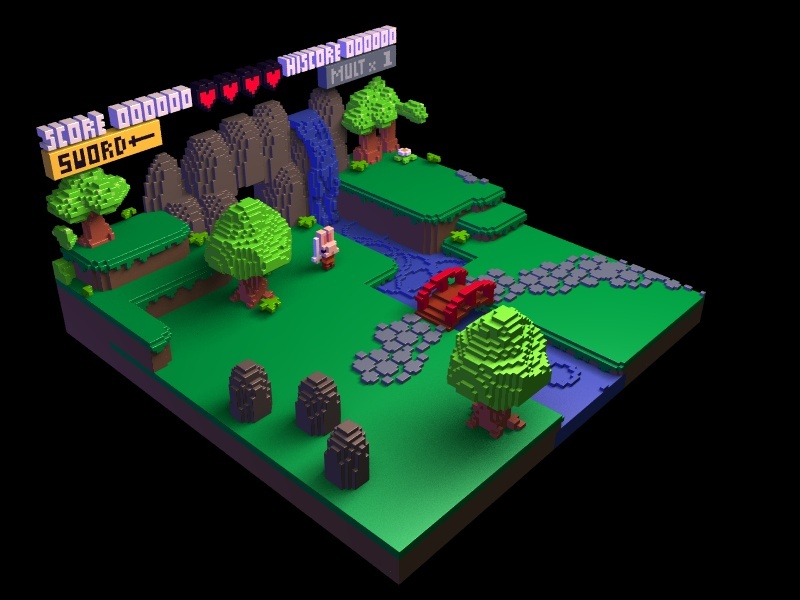 Browser games continue to impress the heck out of me, now imagine a "console" that runs on your browser and can load "cartridges" of games!? Check out Voxatron, it's a fantasy console and collection of games made entirely out of voxels (3D pixels). The Alpha version comes with an arena shooter and action-adventure cartridges as well as powerful design tools to make your own voxel'd games!
here's a demo cartridge to see the possibilities!
http://www.lexaloffle.com/play/?pid=8998
Administrator
Show Signature
Hey Guest, check out my demos!
Super Mockup Project
Cool Puzzle Cave
Into the Nexas
Web_Plat
Getroid
G.A.S.



---

G101's theme colors




shhh.... secret project



My Portfolio Page

Global Moderator
Global Moderator
#2
Re: Voxatron browser console
on 2/11/2014, 3:15 am
swoop
Global Moderator
thats hecka-cool
..