Register:
Administrator
Administrator
#1
Holy Cancellations Batman!
on 20/6/2015, 1:22 am
G@MeF@Ce
Administrator
Just days before the launch of Batman Arkham Knight, Warner Bros. withdraws the collector's edition....!?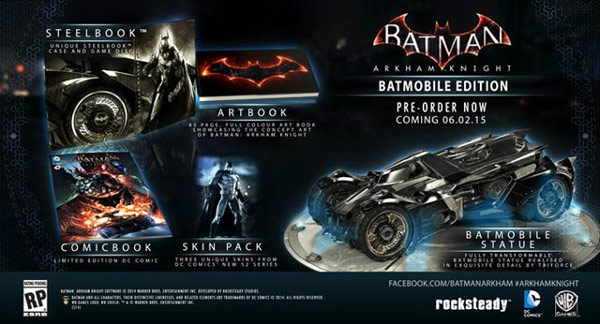 Not only does this suck for those who pre-ordered it, but it sucks even more cause only the regular version is available and no longer the limited version. WB states "unforeseen circumstances" has caused this unexpected cancellation.
Administrator
Show Signature
Hey Guest, check out my demos!
Super Mockup Project
Cool Puzzle Cave
Into the Nexas
Web_Plat
Getroid
G.A.S.



---

G101's theme colors




shhh.... secret project



My Portfolio Page

EVENTALIST
EVENTALIST
#2
Re: Holy Cancellations Batman!
on 20/9/2015, 4:55 am
mr_wiggles
EVENTALIST
Did they least issue a refund for the pre-ordered copies?