Register:
Administrator
Administrator
#1
POP! Vinyl (once you pop it's hard to stop)
on 11/1/2016, 3:30 am
G@MeF@Ce
Administrator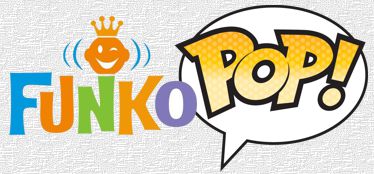 FunKo is the company that manufactures licensed pop culture toys such as plush dolls, bobbleheads, action figures, and other licensed electronic items such as USB drives, lamps, headphones, etc...
One of their most 'popular' line up is the POP! Vinyls. You can find these pop culture goodies just about everywhere, gamestop, hot topic, walgreens, heck just about any comic shop! The fact that they bring back the blasts from the past and push the pop-culture of today, there's a pop toy or even collection for everyone!
I hear street fighter POP!s will be out this year, hopefully in time for SFV's release Feb 16th.
With the new Doom coming in May 2016, I had to pre-order the marine and cyberdemon, can't wait to see what they look like I can't find any pix on the net....?
I have a few other POP!s and bought quite a few for others... so do you have any POP!s?
If not, take heed, once you pop it's hard to stop +
Administrator
Show Signature
Hey Guest, check out my demos!
Super Mockup Project
Cool Puzzle Cave
Into the Nexas
Web_Plat
Getroid
G.A.S.



---

G101's theme colors




shhh.... secret project



My Portfolio Page

Global Moderator
Global Moderator
#2
Re: POP! Vinyl (once you pop it's hard to stop)
on 17/1/2016, 12:34 am
swoop
Global Moderator
only a couple interest me.. but after my stint with Dunny's. from kid robot.. ive learned that its just money spent on collecting dust.. Id rather invest in old comics 1issues.. of 1 appearances ... currently hunting down.. a first venom.. and first Carnage
Besides.. i could always 3D print one!

ha
hopefully ill have time and make a 3D print post