Register:
Administrator
Administrator
#1
MUGEN 2D FIGHTING GAME ENGINE
on 2/2/2010, 5:30 am
G@MeF@Ce
Administrator
M.U.G.E.N or simply MUGEN is a freeware 2D fighting game engine designed by Japanese company, Elecbyte.
The company claims to have forgotten what the acronym
M.U.G.E.N stood for...
The engine uses 7 buttons for gameplay
along with the directional keys,
in order to accommodate six-button fighters,
which use three punches,
three kicks,
and a start button.
However, characters do not necessarily use all seven buttons, nor need to follow a traditional six- or four-button format.
At most, two human players can control characters, with others controlled by the engine's AI; including a demo mode where the computer controls all characters.
In addition, several gameplay modes are available via the main menu.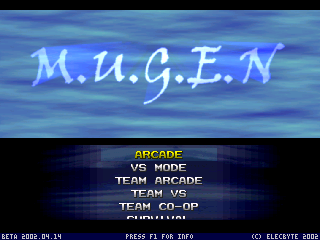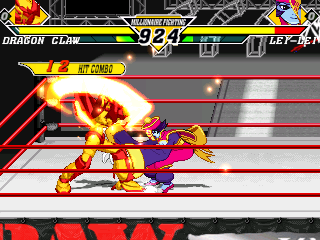 The engine allows anyone to create characters, background stages and other game objects through interpreted text files, graphics, and sound compilations. It supports various types of audio formats such as MP3 and MIDI initially, although it can be configured to play various audio formats via Winamp plugins, such as ADX and OGG, as background music during gameplay or at other points such as an introduction or the select screen. The engine allows for most of the same type of functionality found in most any commercial 2D fighting games, up to and including close recreation of those games' characters and gameplay.
MUGEN 1.0 RC6 8.4mb
check out
http://www.elecbyte.com/
for more info