Register:
Administrator
Administrator
#1
Jamiroquai - Rock Dust Light Star
on 25/10/2010, 2:20 am
G@MeF@Ce
Administrator
Another instant classic by the space cowboy man on the moon with his amazing band from outer space! ~this album is such a good blend of all styles that makes this band one of the greatest live performers today.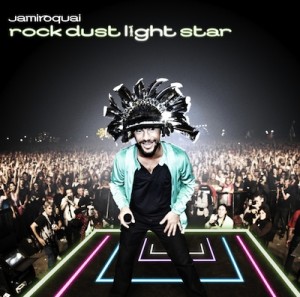 1.) Rock Dust Light Star
2.) White Knuckle Ride
3.) Smoke and Mirrors
4.) All Good in the Hood
5.) Hurtin
6.) Blue Skies
7.) Lifeline
8.) She's a Fast Persuader
9.) Two Completely Different things
10.) Goodbye to my dancer
11.) Never Gonna Be Another
12.) Hey Floyd
13.) Not the Funk I want (bonus sample)
- looking for "Sunshine/Angeline" and "Hang it Over"
+ mad props to DiMacki for the vidz!
Administrator
Show Signature
Hey Guest, check out my demos!
Super Mockup Project
Cool Puzzle Cave
Into the Nexas
Web_Plat
Getroid
G.A.S.



---

G101's theme colors




shhh.... secret project



My Portfolio Page