Register:
Administrator
Administrator
#1
Nvidia Shield TV & GRID
on 3/3/2015, 11:42 pm
G@MeF@Ce
Administrator
After taking the bus and train from San Jose, I finally made it to San Francisco to be first to hear nvidia announce their 3 bits, nvidia TV, AAA games for android, and the netflicks of video games, Grid.
Come may 2015, nvidia TV with mic-remote will be ready for sale 199.99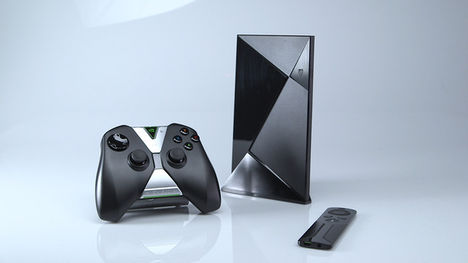 This will truly change the way we game as this device will stream games being played and processed on supercomputers granting access time less than a minute!
Administrator
Show Signature
Hey Guest, check out my demos!
Super Mockup Project
Cool Puzzle Cave
Into the Nexas
Web_Plat
Getroid
G.A.S.



---

G101's theme colors




shhh.... secret project



My Portfolio Page

Global Moderator
Global Moderator
#2
Re: Nvidia Shield TV & GRID
on 10/4/2015, 4:21 pm
swoop
Global Moderator
Bro all i have to say is this thing is shhhweeet