Register:
Administrator
Administrator
#1
Game Awards 2015
on 3/12/2015, 5:26 pm
G@MeF@Ce
Administrator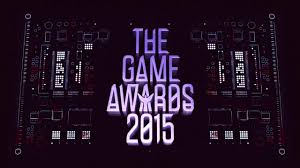 ---
It appears I'm the only one among friends and family that is excited for the Game Awards!
Tonight marks the second annual ever and these awards are only going to get bigger badder and more popular through time. I'm most excited this time around especially for the new reveal for more Mortal Kombat X Kombatants!
I have a hunch that "Game of the Year" will go to Witcher III : The Wild Hunt.
Last year, game of the year went to Dragon Age : Inquisition and I totally called it.
Tonight the show will be held in LA so I'm certain there will be some celebrity cameos.
Let's see who gets recognized and who gets overlooked.
The Game Awards start at 6pm PT/9pm ET, 2am UK.
Live Stream =>
http://thegameawards.com/watch-live/
Results?
Game of the Year:


Witcher III
Bloodborne?
Fallout 4?
Metal Gear Solid V?
Mario Maker?

Administrator
Show Signature
Hey Guest, check out my demos!
Super Mockup Project
Cool Puzzle Cave
Into the Nexas
Web_Plat
Getroid
G.A.S.



---

G101's theme colors




shhh.... secret project



My Portfolio Page