Register:
C.O.R.N.
C.O.R.N.
#1
Blue's How to make a tasty salad
on 2/10/2010, 11:46 pm
BluE
C.O.R.N.
Now, I'm sure most of you have tried to make salads and failed miserably. Here's my way of making a greasy, tasty, salty, oily salad that you probably will like.
Ingredients:
Step 1. Dump some leafy lettuce, rocket and beetroot (the salad mix i'm using) into a bowl.
Step 2. Pour each ingredient into the bowl of salad depending on what taste you want.
Oil = oily
Black vinegar = salty
White vinegar = sour burning acidy stuff
Step 3. Put some salt if you want.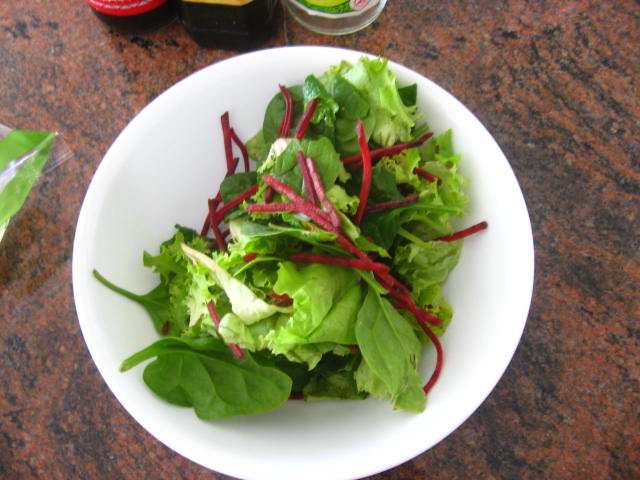 C.O.R.N.
Show Signature
Want a real challenge? Try
Crack this code!
If you read this message, please PM me. this is a test. And I'm serious, this isnt just some lousy time wasting paragraph that I wrote just to fill in my signature. It's here for a reason. PM ME.