Register:
Administrator
Administrator
#1
Super Smash Brothers (3DS)
3/10/2014, 4:03 am
G@MeF@Ce
Administrator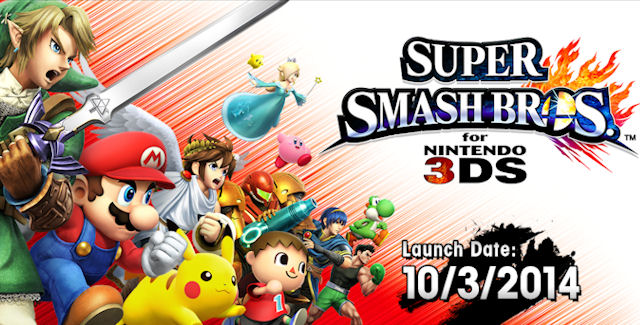 Smash is now out for 3DS!
This game runs great and has great graphics for the 3DS, impressed.
The fun factor is "super" when battling it out with another 3DS player right next to you.
I hear Villager is broken so he's the guy to play
EVENTALIST
EVENTALIST
#2
Re: Super Smash Brothers (3DS)
18/9/2015, 3:30 pm
mr_wiggles
EVENTALIST
I've played and slightly enjoyed the first smash bros when it was released on the N64. It was an ok game, wasnt really my style (beat em up) but it was still fun to see the level design and all those name brand characters together in one universe. After the first one i have BARELY touched any of the new ones. It's not that i dont value the game for whats its worth, its just its not my style of gamming so i never played it.
I still have to apreciat the large fan base that it has built for itself over the years tho.