Register:
Administrator
Administrator
#1
Super K.O. Boxing 2
17/10/2010, 3:31 pm
G@MeF@Ce
Administrator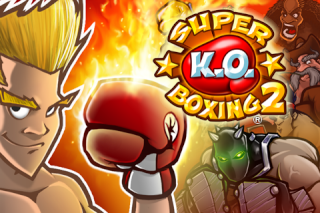 Glu Games gets mad props for making such a killer spin-off of Nintendo's "Punch out"
~> "Super K.O. Boxing 2"
with almost the same look, feel, strategy, and gameplay, SKBoxing2 offers some interesting new twists, flashy animation, and steroids?
if you have an iiPod touch, Phone, Android, Torch, etc... this game is a must for those who always had a thing for 'Punch out!"